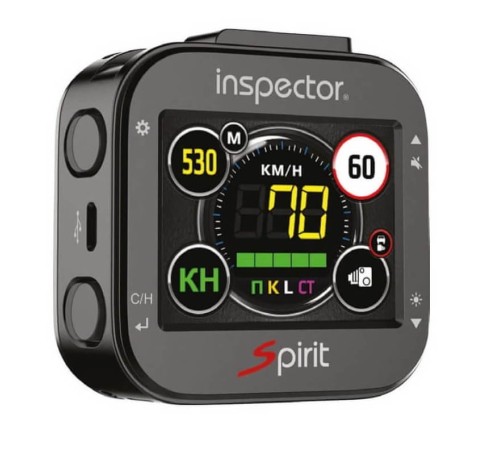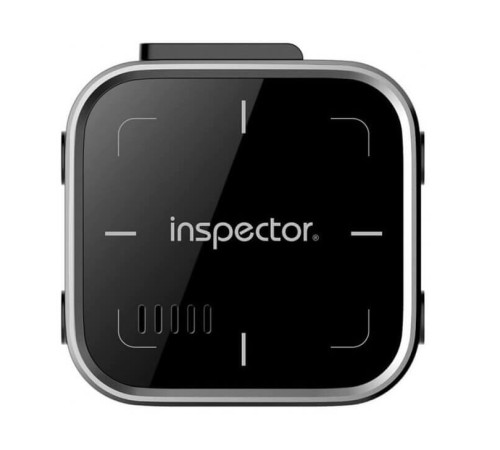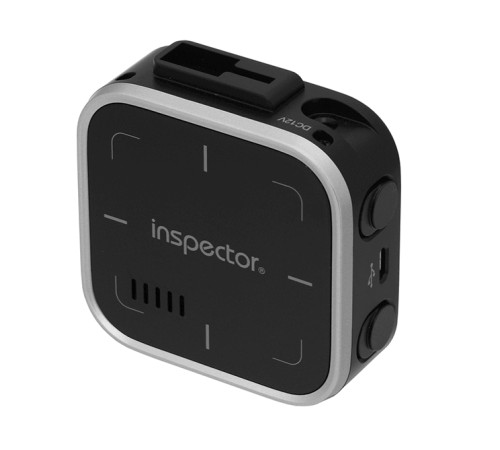 Dimensions (LxWxH):
6.5×6.5×2.5 cm
11 990 р
INSPECTOR Spirit Air is a signature radar detector in a revolutionary format, equipped with a modern flat horn in the form of a patch antenna.
The uniqueness of this model lies in the use of a full-color LCD screen with a diagonal of 2.4 "with a specially designed graphical interface design, which for the first time will provide the user with maximum information content, inaccessible to OLED screens. The key advantage of this model is the signature recognition of signals from more than 15 types of various radars used in Russia and CIS countries.The device has advanced functionality:
- signature recognition of radar signals in the K-band and laser speed meters;
- signature filter of false positives for auxiliary systems of modern cars (DMZ, active cruise control, etc.);
- detection of non-signature radars in the K-band (for example, "Arena");
- intelligent IQ mode;
- notification of stationary objects of speed control and traffic rules according to the database of radars and cameras in Russia and the CIS countries;
- advanced alerts about traffic violation control objects: OT lane, roadside, zebra, all types of intersection control (stop line, waffle, running a red light, etc.), as well as control of stop and parking prohibition zones ;
- built-in GPS/GLONASS module;
- online update of the radar and camera database using the official INSPECTOR Wi-Fi RD application.
There are no reviews for this product.
No questions about this product.