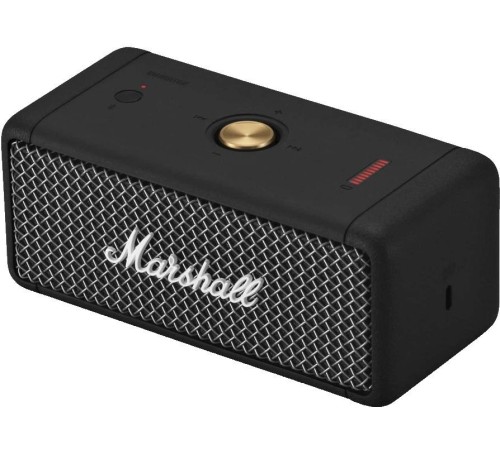 Dimensions (LxWxH):
160×68×76 mm
13 999 р
The MARSHALL Emberton column is a new creation of the cult music brand. It features powerful stereo sound, clear and surround sound. You will be able to listen to music without recharging the battery for 20 hours. Attractive appearance, light weight and small size allow you to take the device with you on nature, on a long journey. The peculiarity is that even when the column is in the water for up to 30 minutes, it remains operational.
The MARSHALL Emberton portable speaker is equipped with 2 speakers with a power of 10 W each. Supports Bluetooth 5.0, which allows you to interact with other gadgets at a distance of up to 10 m. A convenient button on the body will allow you to control the device.
There are no reviews for this product.
No questions about this product.